350 West Ash
Neighborhood: Little Italy
Address:  350 W Ash
Year Built:  2005
Stories:  12
Units:  76
Property Management Company:  NNJ - 858.550.7900
350 West Ash Urban Homes are located in the heart of Little Italy's fast developing quiet residential zone on the block bounded by Ash, Beech, State and Union.
It's a conversion of a 1989 12 story office building into 76 luxury condominiums and over 5 levels of parking. Completed by the developer B & H Property Systems in June 2005, the housing units are above the 8th floor hence offering magnificent views of downtown San Diego and the Bay. Lofts, Studios, 1 & 2 bedroom unit types range from 550 to 1750 Sq. ft. It contains a 5-level, 130 space parking inside the building. Construction and Design was done by Highland Partnerships Inc.
These luxury condominiums have a unique Mediterranean Design with Glass doors and windows to let in plenty of natural light and views. Upgraded Stainless Steel Appliances, High Ceilings and secure and deeded underground Parking are some of the buildings' luxurious Amenities.
Little Italy is a historical neighborhood. Once home to a thriving tuna fishing industry the neighborhood now represents fine living in San Diego with Authentic Italian Cuisine, Corner Coffee Shops, and A India Street with delicatessens, Bay Views and many cultural Festivities.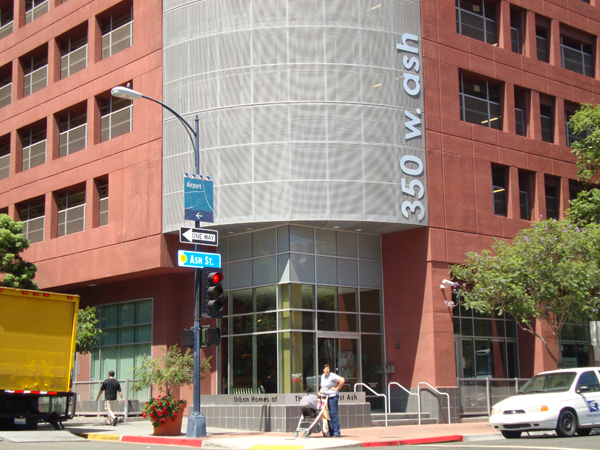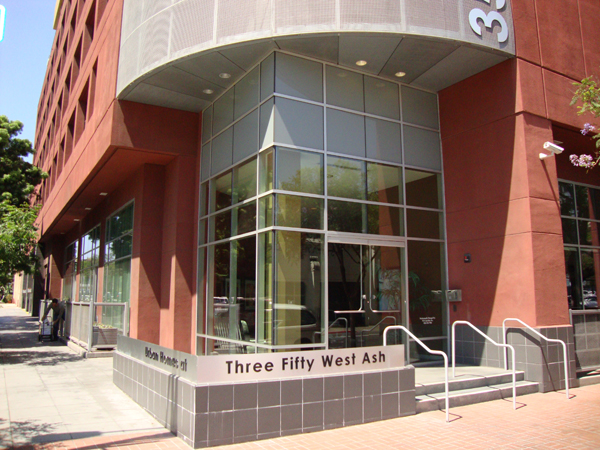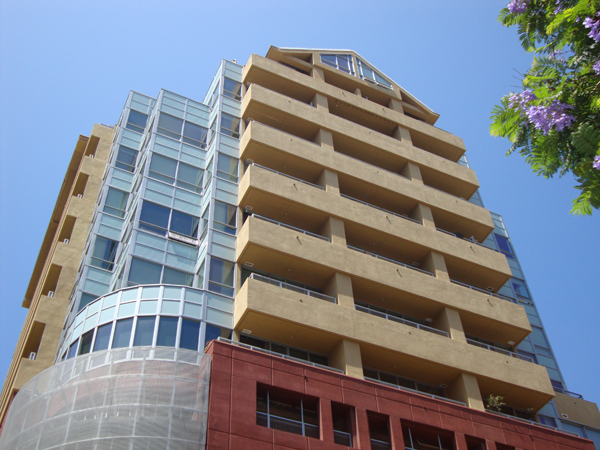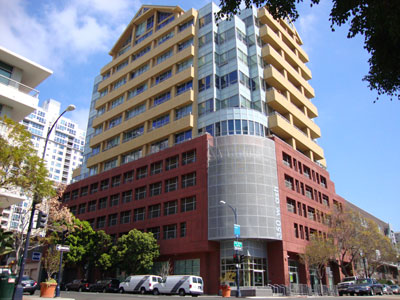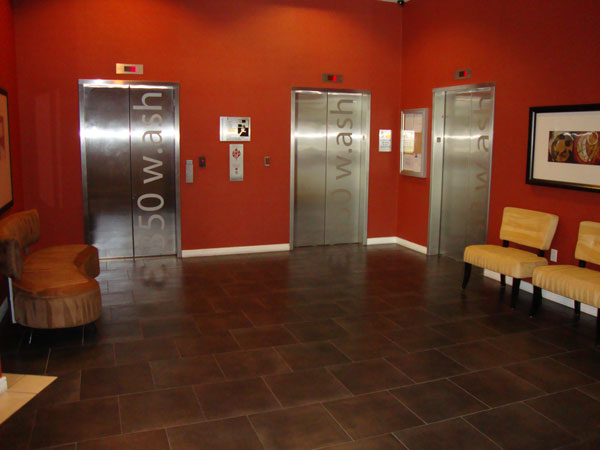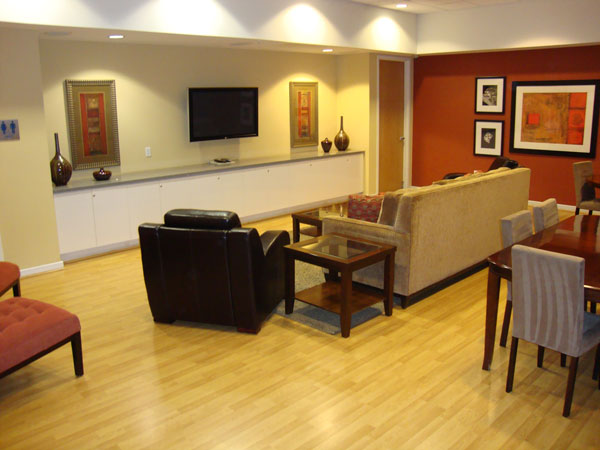 350 West Ash - Condos & Lofts For Sale:
#1001
Price:


$699,999

Beds:
0
Baths:
1
Sq.Ft.:
861
Community:
Little Italy
Listed:
07/15/2023
MLS#:
305973202
Office Info:
CA-RES
350 West Ash - Recent Closings / Sales
| Closed | Unit# | Sale price | Bed | Bath | Sqft | Price/SqFT |
| --- | --- | --- | --- | --- | --- | --- |
| 06/30/2022 | #610 | $580,000 | 0 | 1 | 919 | 631 |
| 06/06/2022 | #701 | $559,000 | 0 | 1 | 846 | 661 |
| 05/13/2022 | #803 | $500,000 | 0 | 1 | 675 | 741 |
| 04/04/2022 | #1108 | $600,000 | 0 | 1 | 877 | 684 |
| 03/29/2022 | #1208 | $850,000 | 0 | 1 | 913 | 931 |
| 03/21/2022 | #1009 | $595,000 | 0+ | 1 | 920 | 647 |
| 02/24/2022 | #703 | $475,000 | 0 | 1 | 670 | 709 |
| 07/23/2021 | #903 | $500,000 | 0 | 1 | 674 | 742 |
| 05/04/2021 | #105 | $450,000 | 1 | 1 | 819 | 549 |
| 11/05/2020 | #608 | $750,000 | 2 | 2 | 1,226 | 612 |
| 08/27/2020 | #1201 | $665,000 | 1 | 2 | 1,216 | 547 |
| 10/29/2019 | #707 | $345,000 | 0 | 1 | 530 | 651 |
| 10/11/2019 | #903 | $402,000 | 0 | 1 | 674 | 596 |
| 06/24/2019 | #705 | $365,000 | 0 | 1 | 525 | 695 |
| 12/24/2018 | #1208 | $560,000 | 0 | 1 | 913 | 613 |
350 West Ash - All Closings / Sales History
350 West Ash - Available Rentals
#1006
Price:


$2,850

Beds:
0
Baths:
1
Sq.Ft.:
521
Community:
Little Italy
Listed:
06/24/2023
MLS#:
230012157
Office Info:
Colleen K. Cotter
#1206
Price:


$5,950

Beds:
1
Baths:
2
Sq.Ft.:
1,411
Community:
Little Italy
Listed:
04/27/2023
MLS#:
230007721
Office Info:
Joe Carta Realty
350 West Ash - Recently Rented
| Closed | Unit# | Sale price | Bed | Bath | Sqft | Price/SqFT |
| --- | --- | --- | --- | --- | --- | --- |
| 04/05/2023 | #1110 | $2,995 | 0 | 1 | 620 | 5 |
| 01/03/2023 | #605 | $2,400 | 0 | 1 | 525 | 5 |
| 04/30/2022 | #811 | $2,250 | 0 | 1 | 697 | 3 |
| 12/22/2021 | #708 | $3,500 | 2 | 2 | 1,162 | 3 |
| 11/03/2021 | #804 | $4,500 | 2 | 2 | 1,125 | 4 |
| 10/06/2021 | #605 | $2,400 | 0 | 1 | 525 | 5 |
| 08/29/2021 | #1109 | $2,750 | 0 | 1 | 925 | 3 |
| 06/08/2021 | #1110 | $2,600 | 0 | 1 | 620 | 4 |
| 05/25/2021 | #1101 | $2,300 | 0 | 1 | 811 | 3 |
| 12/22/2020 | #1110 | $2,500 | 0 | 1 | 620 | 4 |
| 10/30/2020 | #605 | $1,850 | 0 | 1 | 525 | 4 |
| 06/15/2020 | #1108 | $2,200 | 0 | 1 | 877 | 3 |
| 12/06/2019 | #708 | $3,000 | 2 | 2 | 1,162 | 3 |
| 01/16/2019 | #602 | $2,050 | 1 | 1 | 892 | 2 |
| 06/26/2018 | #708 | $3,050 | 2 | 2 | 1,162 | 3 |