City Walk
Neighborhood: Marina
Address:  301 G
Year Built:  2003
Stories:  5
Units:  109
Property Management Company:  Action - 619.231.2524
City Walk is a Tuscan style 5-story mid-rise complex made of wood and stucco construction in the heart of downtown San Diego Marina District. The exact location is 301 West G Street, on the block bounded by State and Union, G and Market streets. It was developed by The Olson Company under Sherm Harmer guidance with a spring 2003 completion.
City Walk comprises of 109 units in 12 different floor plans .1& 2 bedrooms, Lofts, Town Homes and single level units ranging from 950 to 2100 Sq. ft. in size. Parking area comprises of 133 Parking Spaces
Individual units are designed in a classic condo style with high ceilings and large square footages. Ample storage is provided along with state-of-art appliances including a Washer, Dryer and Refrigerator. The kitchen and master bath feature granite tops. Underground deeded parking and storage is attached to all units.
The complex includes a state of the art fitness center with views, 3 landscaped courtyards with water features and 4 upscale lobbies. 2 fully equipped community kitchens, security cameras, and an onsite resident manager are added benefits. City Walk is close to everything including Ralph's grocery store, fine restaurants, Seaport Village, the Embarcadero, shopping at Horton Plaza, Games at Petco Park and drinks in the Gaslamp. Commuting is easy with the trolley, bus and train within walking distance.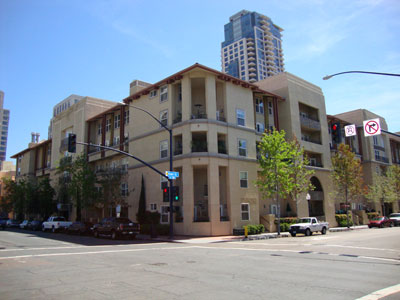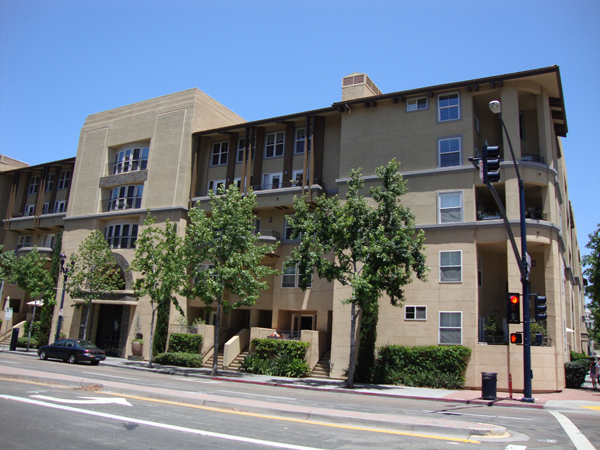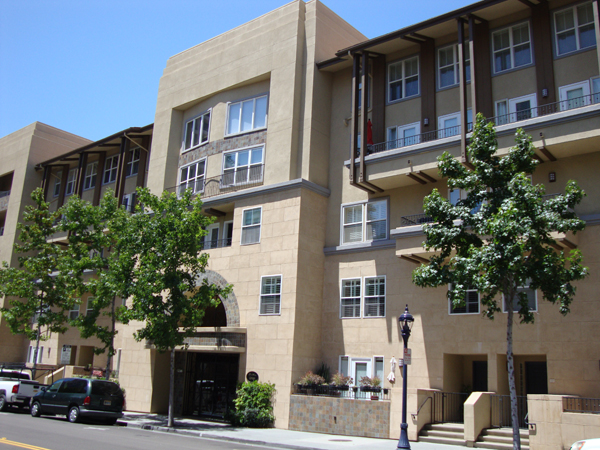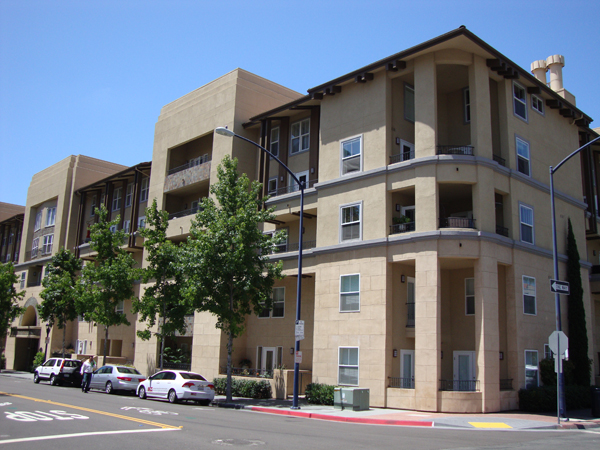 City Walk - Condos & Lofts For Sale:
City Walk - Recent Closings / Sales
| Closed | Unit# | Sale price | Bed | Bath | Sqft | Price/SqFT |
| --- | --- | --- | --- | --- | --- | --- |
| 03/23/2023 | #302 | $849,000 | 2 | 2 | 1,332 | 637 |
| 03/22/2023 | #437 | $674,000 | 1 | 1 | 1,273 | 529 |
| 03/01/2023 | #434 | $940,000 | 2 | 2 | 1,922 | 489 |
| 02/08/2023 | #139 | $935,000 | 2+ | 2 | 1,847 | 506 |
| 01/11/2023 | #423 | $675,000 | 1+ | 1 | 1,330 | 508 |
| 12/09/2022 | #432 | $679,000 | 1 | 1 | 1,330 | 511 |
| 10/04/2022 | #318 | $625,000 | 1 | 1 | 961 | 650 |
| 04/18/2022 | #439 | $1,200,000 | 3 | 3 | 2,180 | 550 |
| 04/12/2022 | #121 | $810,000 | 2 | 2 | 1,225 | 661 |
| 02/10/2022 | #435 | $700,000 | 1 | 1 | 1,330 | 526 |
| 12/01/2021 | #419 | $600,000 | 1+ | 1 | 1,273 | 471 |
| 11/16/2021 | #416 | $620,000 | 1 | 1 | 1,273 | 487 |
| 09/27/2021 | #409 | $925,000 | 2 | 2 | 1,943 | 476 |
| 06/17/2021 | #413 | $524,900 | 1 | 1 | 1,088 | 482 |
| 06/10/2021 | #112 | $698,000 | 2 | 2 | 1,225 | 570 |
City Walk - All Closings / Sales History
City Walk - Available Rentals
City Walk - Recently Rented
| Closed | Unit# | Sale price | Bed | Bath | Sqft | Price/SqFT |
| --- | --- | --- | --- | --- | --- | --- |
| 04/04/2023 | #401 | $4,500 | 1+ | 1 | 1,419 | 3 |
| 04/25/2022 | #310 | $3,600 | 2 | 2 | 1,332 | 3 |
| 07/22/2021 | #315 | $2,900 | 2 | 2 | 1,332 | 2 |
| 07/13/2021 | #309 | $3,295 | 2 | 2 | 1,332 | 2 |
| 06/05/2021 | #106 | $3,650 | 2 | 1+ | 1,685 | 2 |
| 02/18/2021 | #444 | $3,295 | 2 | 2 | 1,922 | 2 |
| 12/15/2020 | #110 | $3,800 | 2 | 2 | 1,847 | 2 |
| 07/14/2020 | #315 | $2,800 | 2 | 2 | 1,332 | 2 |
| 07/31/2019 | #433 | $2,650 | 1 | 1 | 1,330 | 2 |
| 07/17/2019 | #110 | $3,500 | 2 | 2 | 1,847 | 2 |
| 12/28/2018 | #310 | $2,850 | 2 | 2 | 1,332 | 2 |
| 11/12/2018 | #423 | $2,700 | 1+ | 1 | 1,330 | 2 |
| 11/10/2018 | #124 | $2,525 | 2 | 2 | 1,225 | 2 |
| 10/28/2018 | #135 | $2,500 | 2 | 2 | 1,225 | 2 |
| 10/24/2018 | #311 | $2,500 | 2 | 2 | 1,332 | 2 |