CityFront Terrace
Neighborhood: Marina
Address:  500 W Harbor
Year Built:  1994
Stories:  13
Units:  321
Property Management Company:  619.702.7729
CityFront Terrace is a 13 story 321 unit residential complex developed in 1994 by Crescent Heights. Located at 500 West Harbor Drive in Downtown San Diego's Marina District, the complex is near Seaport Village, The Convention Center, Gaslamp, Martin Luther King Promenade, and has Bay Access. CityFront Terrace with its Town homes, 1 & 2 bedroom Tower Residential Units and Lofts all designed in unmatched style ranging from 975 to 1489 Sq. ft. defines Sophistication.
The San Diego downtown condo complex was developed intentionally making the use of space a priority resulting in spacious homes, generously proportioned.
Individual units are opulently designed with a Fireplace in every living room, French doors leading to dens, second bedrooms and outdoor terraces, Solid core doors. Kitchens are furnished with branded appliances, granite countertops and European-style lacquer finished cabinets. Luxurious Master Baths feature Double vanities, granite tops and jetted bathtubs. Unique Loft homes here have classic12-foot ceilings and brick walls, exposed heavy timber post and beams and Town homes have expansive two-story living rooms. Floor-to-ceiling bay view windows and room-size terraces for outdoor dining and entertaining characterize Tower residences.
CityFront Terrace is the largest all brick building on the West Coast. It is almost impossible to find brick building developments nowadays with the costs involved. Yet this old world style complex when built was ahead of its time in the amenities it offered. A 24-hour lobby attendant caters to your needs and the full time security staff takes makes the complex secure. It offers Optional Valet Parking or a secure underground Self-parking with 593 Parking spaces for cars.
Two Swimming Pools and sundecks as well as a spa pool and a gazebo with an outdoor barbecue area are within the two blocks of lavishly landscaped private gardens exclusively for the use of residents. The Complex clubrooms include a 3,500 Sq. ft. fitness center, fully equipped for strength and Cardio and separate men and women's locker rooms with showers and sauna. A suite with kitchen, bar and grand piano is magnificently furnished to entertain in. CityFront also has a state-of-the-art business center.
Marina neighborhood where the complex is located is a popular residential area. Away from the commercial hustle and bustle CityFront Terrace is an Upscale Address.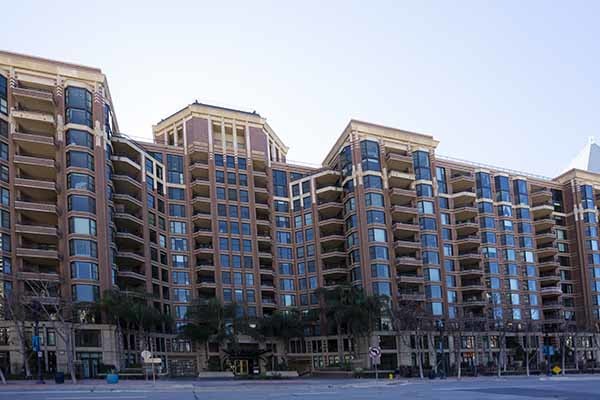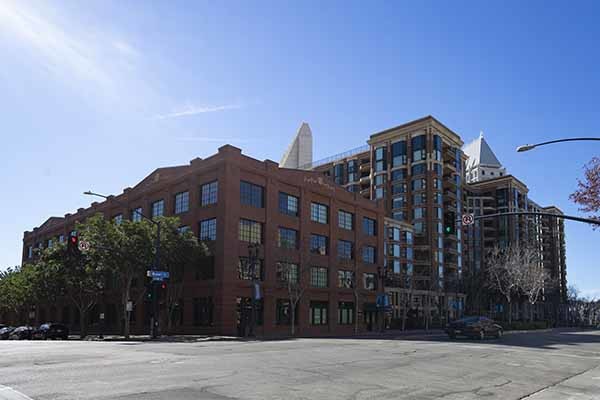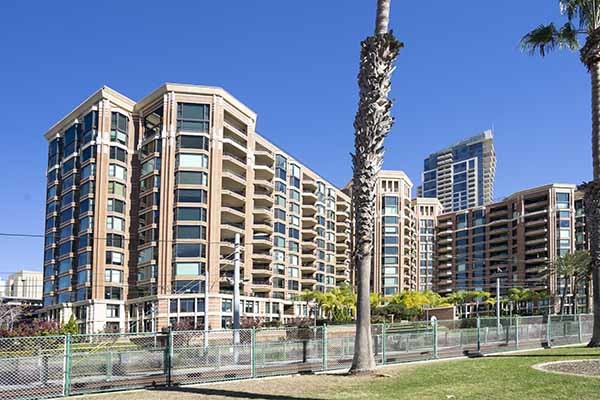 Cityfront Terrace - Condos & Lofts For Sale:
#1009
Price:


$930,000

Beds:
2
Baths:
2
Sq.Ft.:
1,104
Community:
Marina
Listed:
11/08/2023
MLS#:
230021977
Office Info:
Pacific Sotheby's Int'l Realty
#103
Price:


$1,079,000

Beds:
2
Baths:
2
Sq.Ft.:
1,455
Community:
Marina
Listed:
10/04/2023
MLS#:
230019609
Office Info:
Real Broker
Cityfront Terrace - Recent Closings / Sales
| Closed | Unit# | Sale price | Bed | Bath | Sqft | Price/SqFT |
| --- | --- | --- | --- | --- | --- | --- |
| 10/25/2023 | #113 | $1,190,000 | 2 | 2 | 1,634 | 728 |
| 09/18/2023 | #1118 | $837,500 | 1+ | 1 | 950 | 882 |
| 08/30/2023 | #1018 | $810,000 | 1+ | 1 | 976 | 830 |
| 08/04/2023 | #816 | $679,000 | 1 | 1 | 726 | 935 |
| 05/30/2023 | #502 | $1,275,000 | 2 | 2 | 1,556 | 819 |
| 05/23/2023 | #912 | $1,025,000 | 2 | 2 | 1,273 | 805 |
| 05/04/2023 | #910 | $1,025,000 | 2 | 2 | 1,240 | 827 |
| 04/28/2023 | #501 | $1,200,000 | 2+ | 2 | 1,477 | 812 |
| 04/12/2023 | #507 | $780,000 | 1 | 1 | 879 | 887 |
| 04/07/2023 | #303 | $875,000 | 2 | 2 | 1,184 | 739 |
| 01/26/2023 | #1001 | $1,250,000 | 2 | 2 | 1,477 | 846 |
| 12/20/2022 | #130 | $965,000 | 2 | 2 | 1,609 | 600 |
| 11/21/2022 | #807 | $670,000 | 1 | 1 | 879 | 762 |
| 10/19/2022 | #516 | $606,000 | 1 | 1 | 726 | 835 |
| 08/08/2022 | #PH 1319 | $1,130,000 | 2 | 2 | 1,184 | 954 |
Cityfront Terrace - All Closings / Sales History
Cityfront Terrace - Available Rentals
#708
Price:


$3,995

Beds:
2
Baths:
2
Sq.Ft.:
1,046
Community:
Marina
Listed:
10/25/2023
MLS#:
306043505
Office Info:
JD Property Management & Realt
#202
Price:


$4,000

Beds:
2
Baths:
2
Sq.Ft.:
1,750
Community:
Marina
Listed:
08/18/2023
MLS#:
230016130
Office Info:
Centre City Properties
Cityfront Terrace - Recently Rented
| Closed | Unit# | Sale price | Bed | Bath | Sqft | Price/SqFT |
| --- | --- | --- | --- | --- | --- | --- |
| 09/16/2023 | #1208 | $4,150 | 2 | 2 | 1,046 | 4 |
| 09/05/2023 | #415 | $3,300 | 1 | 1 | 748 | 4 |
| 08/01/2023 | #1307 | $3,500 | 1 | 1 | 879 | 4 |
| 06/22/2023 | #136 | $4,000 | 1 | 1 | 1,111 | 4 |
| 06/22/2023 | #720 | $4,500 | 2 | 2 | 1,184 | 4 |
| 05/19/2023 | #114 | $4,300 | 2 | 2 | 1,560 | 3 |
| 04/17/2023 | #919 | $4,400 | 2 | 2 | 1,184 | 4 |
| 04/12/2023 | #705 | $3,850 | 2 | 2 | 1,181 | 3 |
| 02/20/2023 | #1021 | $6,250 | 2 | 2 | 1,477 | 4 |
| 02/16/2023 | #PH 1309 | $5,500 | 2 | 2 | 1,028 | 5 |
| 02/15/2023 | #130 | $4,500 | 2 | 2 | 1,609 | 3 |
| 02/08/2023 | #115 | $3,995 | 1 | 1 | 1,226 | 3 |
| 12/20/2022 | #624 | $3,995 | 2 | 2 | 1,072 | 4 |
| 12/12/2022 | #1606 | $3,500 | 1 | 1 | 975 | 4 |
| 05/15/2022 | #713 | $4,600 | 2 | 2 | 1,252 | 4 |