Citymark
Neighborhood: Cortez Hill
Address:  9th & 10th ave
Year Built:  2002
Stories:  3
Units:  16
Property Management Company:  Citymark HOA 619.704.7393
Citymark is a 16 townhome complex on the 9th and 10th Avenue at Beech Street. This complex is located in the historic Cortez Hill neighborhood of downtown San Diego and was completed by Citymaark Development in May 2002. The downtown San Diego condos are either two or three bedrooms of 1,400 to 1,900 square feet.
The construction is in East Coast brownstone and takes in modern amenities essential today. Some of the townhomes have their own backyards of private roof decks. Gas fireplaces and warmly decorated interiors make the homes inviting. The kitchens are spacious and practical but elegant and are provided with granite countertops, maple cabinets and KitchenAid and Whirlpool appliances. All units are wired with Cat 5e wiring and come with two-car parking with storage closets.
Citymark is located in an amazing secluded neighborhood yet within walking distance to other business, shopping and entertainment districts. The freeway is easily accessible too. One great thing about this complex is the privacy accorded by the direct street and garage entries.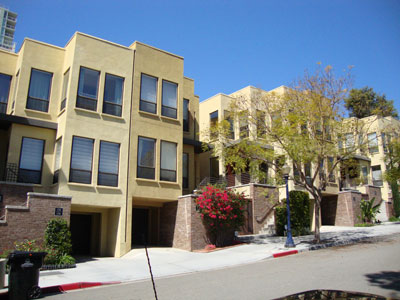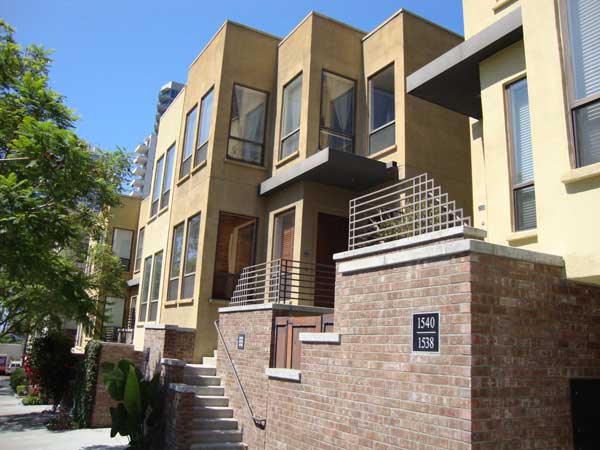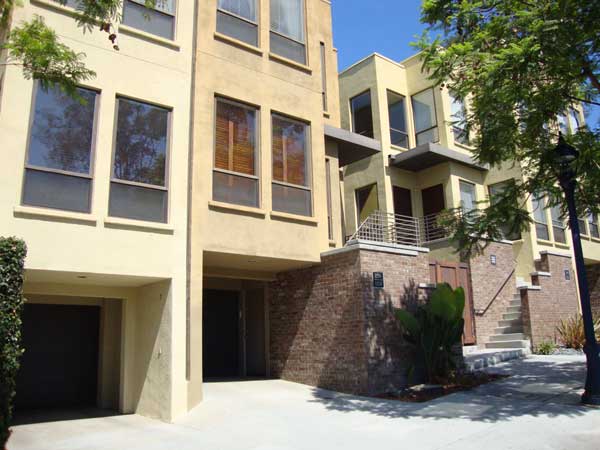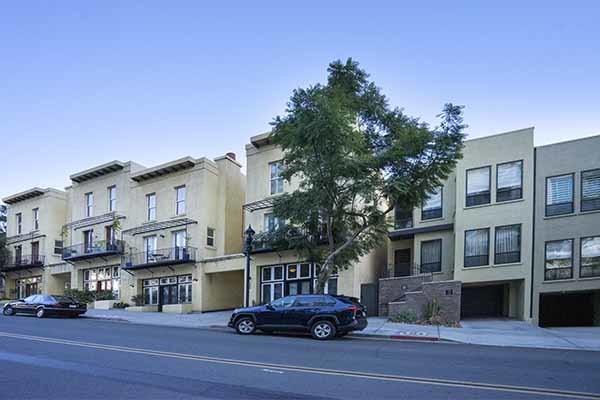 Citymark - Condos & Lofts For Sale:
Citymark - Recent Closings / Sales
| Closed | Unit# | Sale price | Bed | Bath | Sqft | Price/SqFT |
| --- | --- | --- | --- | --- | --- | --- |
| 11/04/2021 | # | $850,000 | 2 | 2 | 1,423 | 597 |
| 05/30/2019 | # | $960,000 | 2 | 2 | 1,423 | 675 |
| 03/29/2019 | # | $665,000 | 2 | 2 | 1,423 | 467 |
| 07/06/2018 | # | $720,000 | 2 | 2 | 1,423 | 506 |
| 09/01/2017 | # | $910,000 | 2 | 2 | 1,423 | 639 |
| 08/10/2017 | # | $680,000 | 2 | 2 | 1,423 | 478 |
| 08/29/2016 | # | $900,000 | 2 | 2 | 1,423 | 632 |
| 06/30/2015 | # | $750,000 | 2 | 2 | 1,423 | 527 |
| 08/14/2014 | # | $747,000 | 2 | 2 | 1,423 | 525 |
| 01/07/2014 | # | $605,000 | 2 | 2 | 1,423 | 425 |
Citymark - All Closings / Sales History
Citymark - Available Rentals
Citymark - Recently Rented
| Closed | Unit# | Sale price | Bed | Bath | Sqft | Price/SqFT |
| --- | --- | --- | --- | --- | --- | --- |
| 08/16/2019 | # | $3,250 | 2 | 2 | 1,423 | 2 |
| 11/15/2018 | # | $3,000 | 2 | 2 | 1,423 | 2 |
| 06/29/2018 | # | $3,495 | 2 | 2 | 1,423 | 2 |
| 09/12/2017 | # | $3,500 | 2 | 2 | 1,423 | 2 |
| 05/15/2017 | # | $3,300 | 2 | 2 | 1,423 | 2 |
| 04/10/2015 | # | $2,695 | 2 | 2 | 1,423 | 2 |