Finestra Lofts
Neighborhood: Little Italy
Address:  1949 India
Year Built:  2007
Stories:  4
Units:  8
Property Management Company:  
Finestra Lofts is a 4-story, 8 loft project in the Little Italy neighborhood of downtown San Diego. The location is on the east side of India between Grape and Fir Streets. Developed by Ancira Trust the project was completed in summer 2007.
Residences have nice Bay Views on the upper units and the complex is one of the few private sized condo developments in downtown San Diego. This is a good place to live in the quaint Little Italy neighborhood.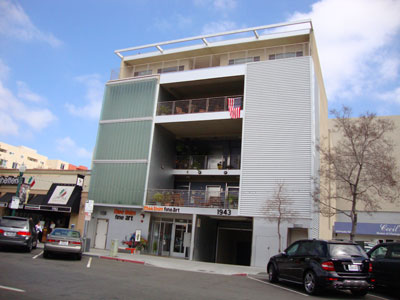 Finestra Lofts - Condos & Lofts For Sale:
Finestra Lofts - Available Rentals