Harbor Club
Neighborhood: Marina
Address:  100 - 200 Harbor
Year Built:  1992
Stories:  41
Units:  201
Property Management Company:  Harbor Club - 619.232.8757
The Harbor Club is one of San Diego most sought-after luxury high-rise residences built in 1992. Towering 41 stories high above the rest of the city and looming over the bay, the twin towers have become a fixture on San Diego sea front skyline.
The Harbor Club offers spectacularly majestic views of the sea since it is located where the city meets the bay at 100 harbor drive. There are only 3 floor plans on each floor either a one-bedroom one-bath residences in 1,036 square feet, a two-bedroom two-bath units at 1,474 square feet, and a two-bedroom two-bath units at 1,572 square feet. Some of the 1 bedroom and 2 bedroom units have been joined together and some units have incorporated the whole floor as your unit.
Each home has a private terrace to enjoy the magnificent views and entertain guests. The residences incorporate the finest appliances and fixtures. Kitchens and baths are elegantly designed. Master baths are adorned with Whirlpool tubs and separate showers. Modifications allow specific amenities to meet individual needs such as a wet bar, additional closet space, or specialized kitchen appliances.
The twin towers feature an exhaustive list of amenities. On the ground floor is Morton of Chicago Steakhouse. A luxurious spa encompasses a 95-foot swimming pool and Jacuzzi. A barbecue area with outdoor patio dining area, Cabana with kitchen, fitness room with sauna and leading-edge cardiovascular and workout equipment are also available to Harbor Club residents.
Other amenities at Harbor Club include twenty-four hour lobby attendants, bike storage room and secured parking. To help residents make the most of their time, The Harbor Club offers one of the finest Concierge services on the West Coast.
The concierge department arranges the following services for a nominal fee: Access to tennis, marina slips and golf facilities, baby-sitter, chef, dog walker, dry cleaning pick-up and delivery, flower delivery, grocery delivery, house sitter, maid service, Masseuse/Masseur, manicurists and hair stylists, personal shopper, personal trainer, tailoring and alterations, and wardrobe consultant-couturier ,airport transportation, car washing and detailing, valet for messenger services catering and special events, restaurant reservations, sailing, whale watching and fishing expeditions and theater and sports tickets.
Living in the Marina District is incredible. Living on the bay at Harbor Club is an unsurpassed experience!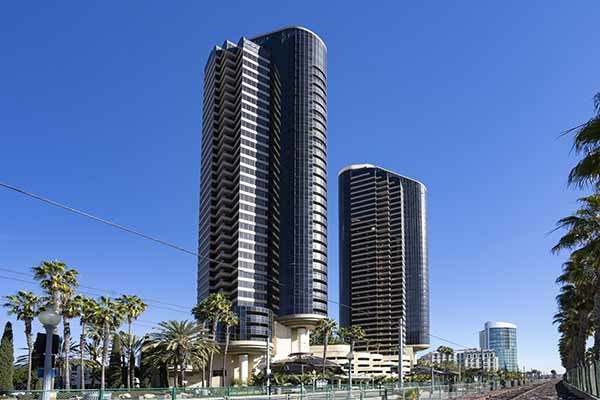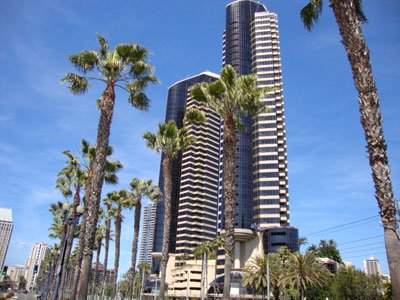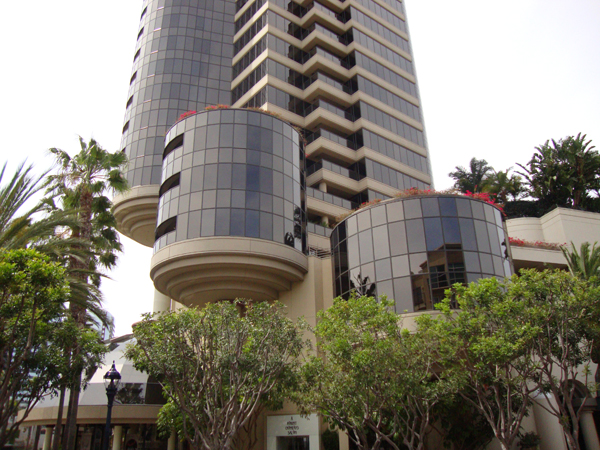 Harbor Club - Condos & Lofts For Sale:
Harbor Club - Recent Closings / Sales
| Closed | Unit# | Sale price | Bed | Bath | Sqft | Price/SqFT |
| --- | --- | --- | --- | --- | --- | --- |
| 04/04/2023 | #3404 | $1,160,000 | 1+ | 2 | 1,572 | 738 |
| 09/21/2022 | #2605 | $1,475,000 | 2 | 2 | 1,474 | 1001 |
| 08/24/2022 | #902 | $1,075,000 | 2 | 2 | 1,474 | 729 |
| 08/12/2022 | #3103 | $950,000 | 1 | 1 | 1,036 | 917 |
| 07/18/2022 | #3503 | $1,485,000 | 2 | 2 | 1,624 | 914 |
| 07/06/2022 | #3604 | $2,360,000 | 2+ | 3 | 2,085 | 1132 |
| 07/01/2022 | #3301 | $1,475,000 | 2 | 2 | 1,572 | 938 |
| 06/24/2022 | #602 | $650,000 | 1 | 1 | 1,036 | 627 |
| 06/21/2022 | #1002 | $1,275,000 | 2 | 2 | 1,474 | 865 |
| 06/10/2022 | #3601 | $2,100,000 | 2 | 2 | 2,085 | 1007 |
| 06/08/2022 | #2002 | $1,300,000 | 2 | 2 | 1,474 | 882 |
| 06/07/2022 | #3104 | $1,850,000 | 2 | 2 | 1,572 | 1177 |
| 05/19/2022 | #301 | $1,050,000 | 2 | 2 | 2,101 | 500 |
| 04/25/2022 | #605 | $750,000 | 1+ | 1 | 1,036 | 724 |
| 04/14/2022 | #3602 | $2,350,000 | 2+ | 2 | 2,085 | 1127 |
Harbor Club - All Closings / Sales History
Harbor Club - Available Rentals
#2001
Price:


$5,300

Beds:
2
Baths:
2
Sq.Ft.:
1,572
Community:
Marina
Listed:
05/18/2023
MLS#:
305930814
Office Info:
Compass
Harbor Club - Recently Rented
| Closed | Unit# | Sale price | Bed | Bath | Sqft | Price/SqFT |
| --- | --- | --- | --- | --- | --- | --- |
| 02/16/2023 | #2902 | $6,700 | 2 | 2 | 1,474 | 5 |
| 01/17/2023 | #3602 | $7,000 | 2+ | 2 | 2,085 | 3 |
| 01/13/2023 | #2006 | $3,800 | 1 | 1 | 1,036 | 4 |
| 10/31/2022 | #803 | $3,400 | 1 | 1 | 1,036 | 3 |
| 10/12/2022 | #1102 | $5,000 | 2 | 2 | 1,474 | 3 |
| 09/19/2022 | #1102 | $5,500 | 2 | 2 | 1,474 | 4 |
| 07/01/2022 | #3006 | $3,800 | 1 | 1 | 1,036 | 4 |
| 06/09/2022 | #1101 | $5,295 | 2 | 2 | 1,572 | 3 |
| 02/15/2022 | #1004 | $4,500 | 2 | 2 | 1,572 | 3 |
| 11/14/2021 | #3803 | $16,000 | 3 | 3 | 4,170 | 4 |
| 10/25/2021 | #502 | $2,950 | 1 | 1 | 1,036 | 3 |
| 09/27/2021 | #2006 | $3,750 | 1 | 1 | 1,036 | 4 |
| 09/02/2021 | #904 | $4,395 | 2 | 2 | 1,572 | 3 |
| 08/26/2021 | #3006 | $3,800 | 1 | 1 | 1,036 | 4 |
| 08/14/2021 | #3602 | $7,700 | 2+ | 2 | 2,085 | 4 |