Icon
Neighborhood: East Village
Address:  321 10th
Year Built:  2007
Stories:  24
Units:  327
Property Management Company:  First Service Residential 619.795.8877
ICON is a 24-story, 4 building complex located in downtown San Diego East Village neighborhood on the block bound by 10th, 11th, J Street and K Street. There are two entrances to the complex; 321 10th Avenue and 350 11th Avenue. Petco Park is on one side of the complex and the San Diego Public Library is on the other.
Developed by Levin Menzies & Associates the downtown San Diego condo complex was construction was completed in 2007. ICON comprises of 327 units of various floor plans which include Studio lofts, 1 bedroom, 1 bedroom + den, 2 Bedroom, 3 bedroom town homes and flats. The complex offers 16,000 sq. ft. of prime, ground-level restaurant and retail space of which 6,000 square feet faces PETCO ballpark. Additionally, there are 15,000 sq. ft. of live/work spaces with sidewalk entrances. Ample parking is provided by 442 underground spaces.
The 327 unit developement of Icon is designed in a sophisticated style with wood flooring in kitchens, and easy-care Coronet carpets in bedrooms and living areas. The sleekly designed kitchens incorporate KitchenAid Architect Series stainless steel appliances with refrigerator, dishwasher, microwave, and gas oven range with stainless backsplash. Contemporary wood-grain laminate cabinetry complements the full slab granite countertops and 4 inch backsplash. Both kitchen and baths feature under-mounted sinks with designer-selected fixtures and accessories.
Most plans have porcelain or engineered marble bath flooring with double vanities in master baths with floating backlit mirror treatment, 9 feet high ceilings adorn flats and town homes, and lofts and live/work spaces have dramatic 14 - 16.5 foot elevations. All homes feature interior laundry hook-ups, thermostatically controlled individual heating and A/C and exposed interior concrete structural elements.
The ICON complex evolved from the historic Carnation factory, a fixture in the East Village art district for decades. The new design retains the original Carnation facade and is comprised of four linked multi-story buildings of all concrete construction including a 24-story tower overlooking PETCO Park. A rooftop stadium and viewing skybox on the top gives Icon residents exclusive access to Padres games, other PETCO Park activities and amazing views of the San Diego Bay, Coronado and Downtown skyline.
Icon residences offer luxury amenities including the ICON Skybox, San Diego's first rooftop stadium and viewing terrace with barbeques, direct views into PETCO Park and breathtaking panoramic views of San Diego Harbor, Coronado, downtown and Balboa Park. The courtyard-level 5th Inning Lounge, which features a full kitchen, plasma screen TV and lounge-style seating. The ICON Theater with raised seating and a state-of-the-art 135-inch high definition screen. The 1,700 sq. ft, professionally equipped Fitness Center for all levels of co-ed fitness training and conditioning. 24 hour community attendants and security, an inviting open air lobby on 11th avenue, subterranean parking, and thrash chutes on each residential floor. Icon's four buildings surround a beautifully landscaped interior courtyard featuring a 60-foot original sculpture art by artist Ned- Kahn and a sparkles waterfall.
The complex is situated in the heart of East Village/Ballpark neighborhood within walking distance of many shops and fine restaurants, the Gaslamp District, Petco Park ballpark, the waterfront, beaches and San Diego Bay, the MLK Promenade, Embarcadero, Marina and Urban Art Trail. This accessibility provides a range of recreational opportunities. Icon central location also offers quick access to freeways, the airport and commuter bus lines and trolley.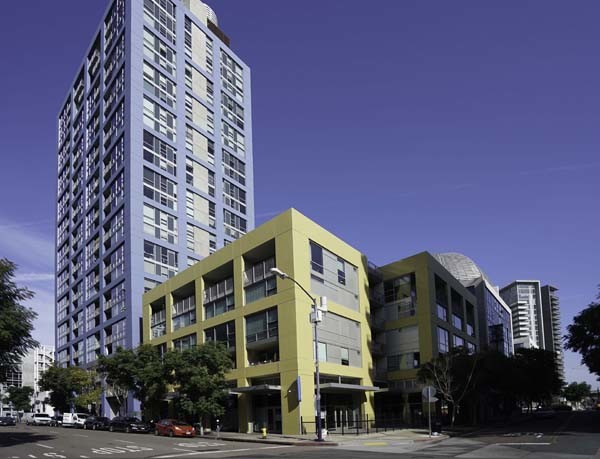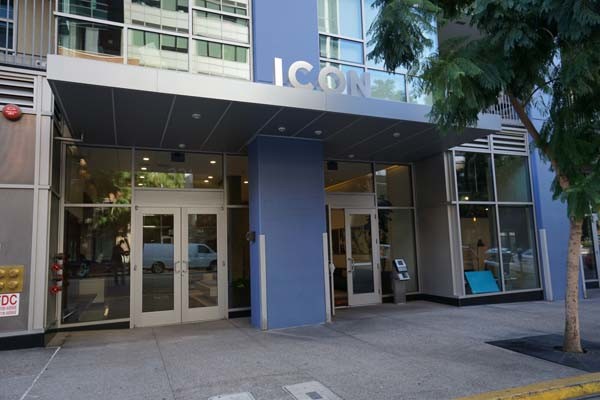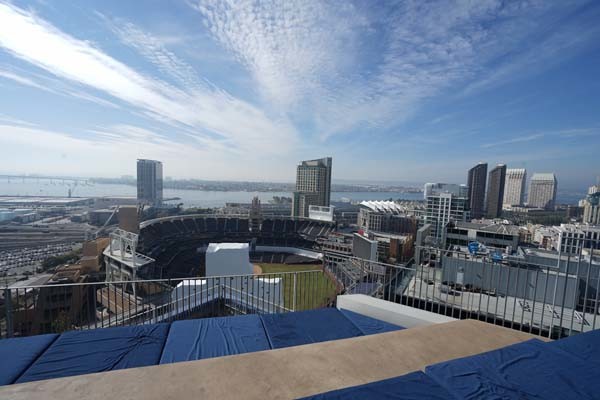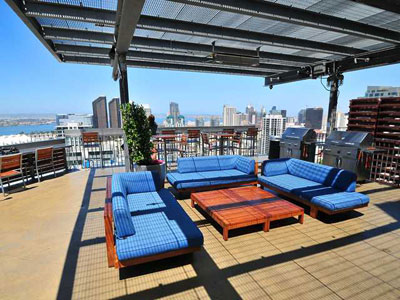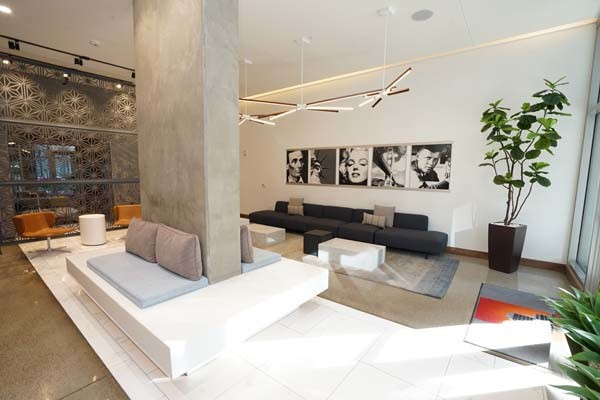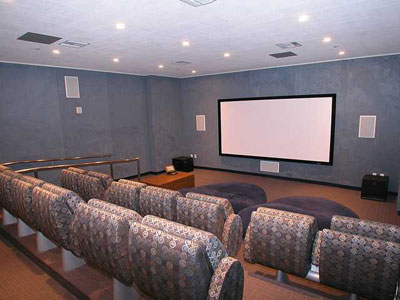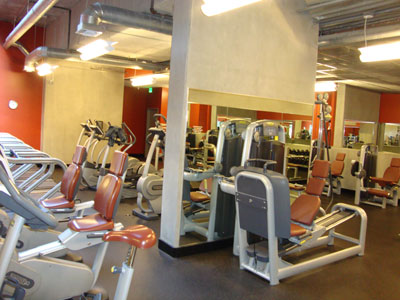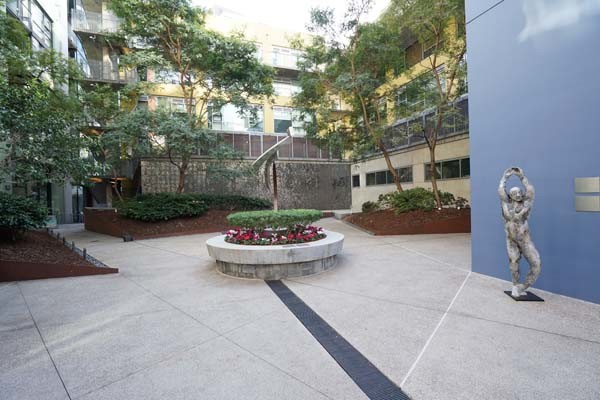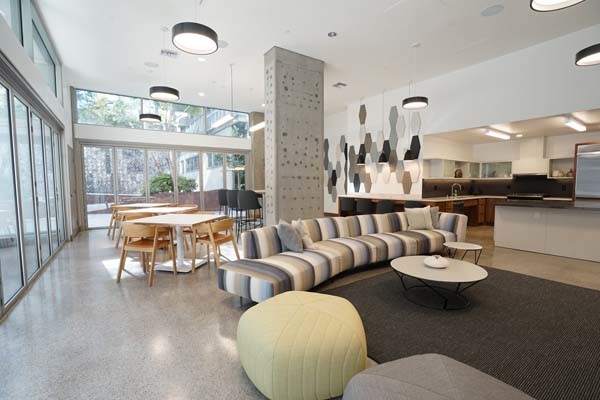 Icon - Condos & Lofts For Sale:
#422
Price:


$555,000

Beds:
1
Baths:
1
Sq.Ft.:
785
Community:
East Village
Listed:
06/26/2023
MLS#:
230012918
Office Info:
Douglas Elliman of California
#347
Price:


$755,000

Beds:
1
Baths:
1
Sq.Ft.:
1,049
Community:
East Village
Listed:
08/09/2022
MLS#:
220020638
Office Info:
Keller Williams Realty
#134
Price:


$1,350,000

Beds:
1
Baths:
1
Sq.Ft.:
1,379
Community:
East Village
Listed:
07/07/2023
MLS#:
230013094
Office Info:
Pacific Sotheby's Int'l Realty
Icon - Recent Closings / Sales
| Closed | Unit# | Sale price | Bed | Bath | Sqft | Price/SqFT |
| --- | --- | --- | --- | --- | --- | --- |
| 04/19/2023 | #2304 | $1,150,000 | 2 | 2 | 1,254 | 917 |
| 03/24/2023 | #420 | $555,000 | 1 | 1 | 776 | 715 |
| 03/13/2023 | #432 | $1,435,000 | 2 | 2 | 1,966 | 730 |
| 03/10/2023 | #1303 | $545,000 | 1 | 1 | 621 | 878 |
| 03/10/2023 | #1305 | $525,000 | 1 | 1 | 603 | 871 |
| 02/07/2023 | #803 | $450,000 | 1 | 1 | 621 | 725 |
| 12/28/2022 | #904 | $570,000 | 1 | 1 | 671 | 849 |
| 12/28/2022 | #725 | $750,000 | 2 | 2 | 1,025 | 732 |
| 12/05/2022 | #515 | $825,000 | 2 | 2 | 1,265 | 652 |
| 12/02/2022 | #402 | $700,000 | 2 | 2 | 1,077 | 650 |
| 11/16/2022 | #1407 | $760,000 | 2 | 2 | 1,103 | 689 |
| 10/24/2022 | #1906 | $653,000 | 1 | 1 | 736 | 887 |
| 09/30/2022 | #2108 | $980,000 | 2 | 2 | 1,077 | 910 |
| 09/28/2022 | #929 | $525,000 | 1 | 1 | 675 | 778 |
| 09/16/2022 | #1902 | $850,000 | 2 | 2 | 1,077 | 789 |
Icon - All Closings / Sales History
Icon - Available Rentals
#2301
Price:


$4,300

Beds:
2
Baths:
2
Sq.Ft.:
1,103
Community:
East Village
Listed:
02/07/2020
MLS#:
200006341
Office Info:
Matthew Jay Matson
#224
Price:


$5,300

Beds:
2
Baths:
2
Sq.Ft.:
1,078
Community:
East Village
Listed:
01/09/2023
MLS#:
230000625
Office Info:
Nancy Lozano
Icon - Recently Rented
| Closed | Unit# | Sale price | Bed | Bath | Sqft | Price/SqFT |
| --- | --- | --- | --- | --- | --- | --- |
| 02/08/2023 | #218 | $2,350 | 1 | 1 | 656 | 4 |
| 12/06/2022 | #1608 | $3,500 | 2 | 2 | 1,077 | 3 |
| 11/25/2022 | #2408 | $4,200 | 2 | 2 | 1,077 | 4 |
| 10/10/2022 | #522 | $2,495 | 1 | 1 | 785 | 3 |
| 09/01/2022 | #1804 | $2,995 | 1 | 1 | 671 | 4 |
| 08/29/2022 | #304 | $2,795 | 1 | 1 | 671 | 4 |
| 08/25/2022 | #2403 | $4,250 | 1 | 1 | 1,098 | 4 |
| 07/06/2022 | #630 | $2,550 | 1 | 1 | 1,005 | 3 |
| 06/28/2022 | #608 | $3,499 | 2 | 2 | 1,107 | 3 |
| 05/10/2022 | #1703 | $2,900 | 1 | 1 | 621 | 5 |
| 04/30/2022 | #527 | $2,395 | 1 | 1 | 673 | 4 |
| 02/21/2022 | #604 | $2,850 | 1 | 1 | 671 | 4 |
| 01/15/2022 | #1130 | $3,650 | 1 | 1 | 1,126 | 3 |
| 01/13/2022 | #701 | $3,295 | 2 | 2 | 1,103 | 3 |
| 11/21/2021 | #218 | $2,100 | 1 | 1 | 656 | 3 |