Park Boulevard West
Neighborhood: East Village
Address:  525 11th / 550 Park Blvd
Year Built:  2004
Stories:  6
Units:  117
Property Management Company:  Urban Property Services - 619.595.0003
The East Village district of Downtown San Diego is also home to Park Boulevard West. This is a sister-complex of Park Boulevard East, located along the park-to-bay link. The complex stands on the corner of 11th and Island. Western Pacific Housing completed this steel frame & wood construction in October 2004.
The 6-story building houses 117 downtown San Diego condos and 6,000 sq. ft. of retail space. Individual units are either 1 or 2 Bedrooms ranging from 700 - 1,333 sq. ft. Park Boulevard West residences are equipped with its own washer and dryer and characterized with lofty ceilings, spiral staircases and upgraded flooring in the kitchens. Some units have rooftop terraces which can serve as a great additional space while entertaining guests.
Residential facilities include an exercise room, private outdoor spa & deck area, underground parking with bicycle storage, lounge area and a lush landscaped interior courtyard with waterfalls & fountains.
The location of Park Boulevard West lends residents the pleasure of being just two blocks south of Petco Park and 5 blocks from Gaslamp Quarter - the historic entertainment district of San Diego.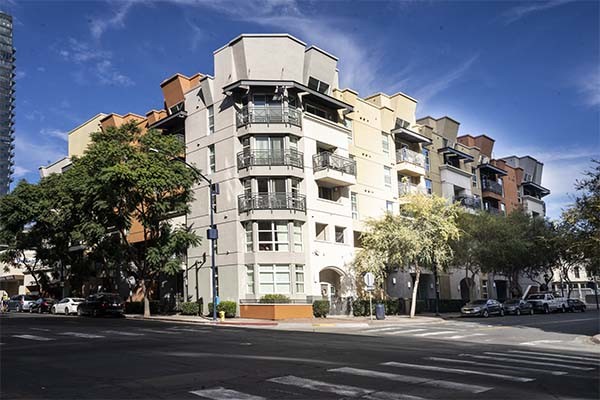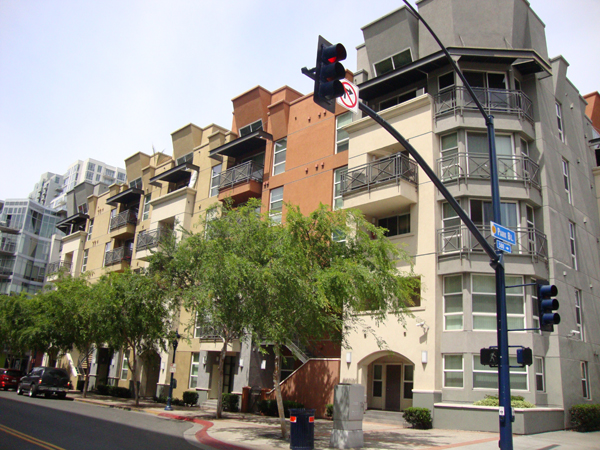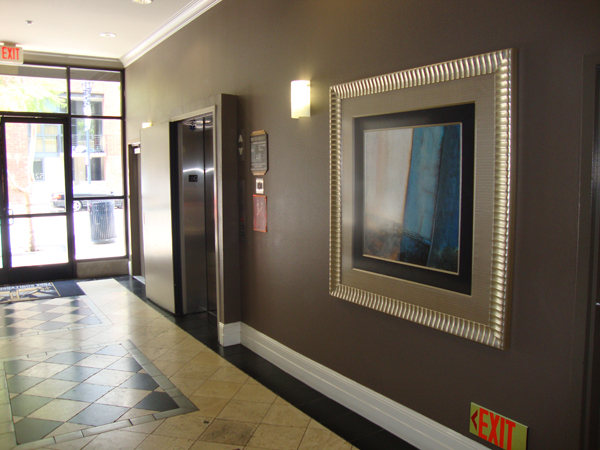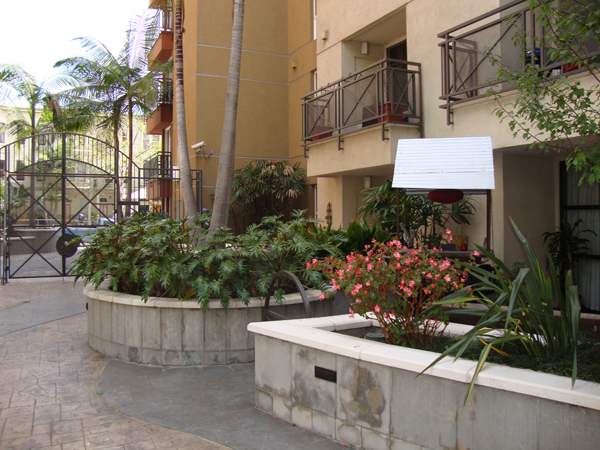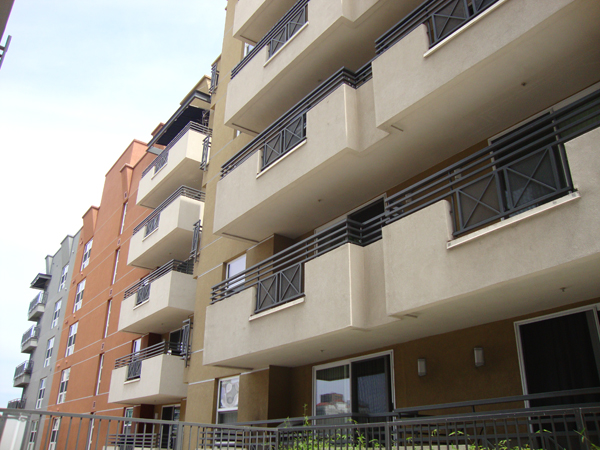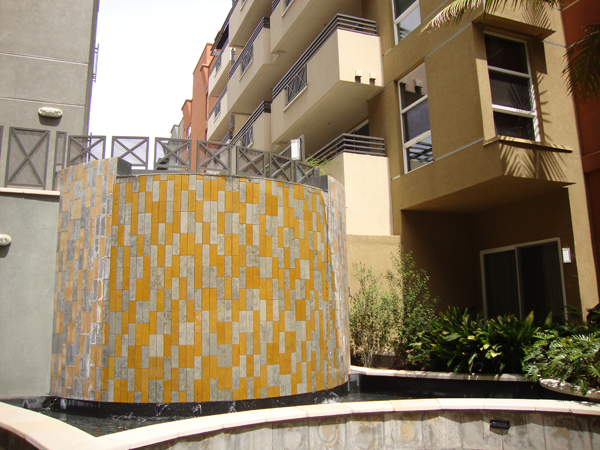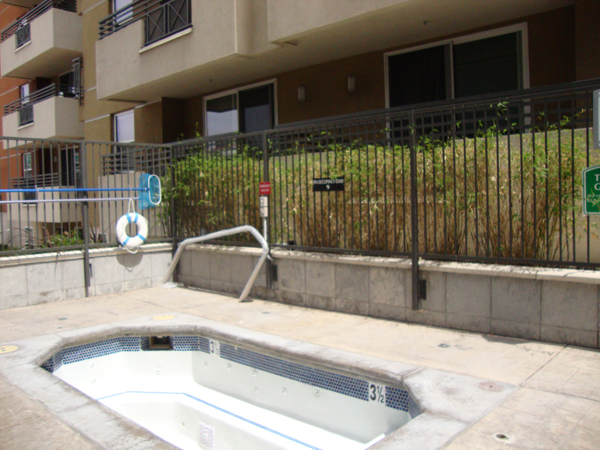 Park Boulevard West - Condos & Lofts For Sale:
#1116
Price:


$600,000

Beds:
1
Baths:
1
Sq.Ft.:
969
Community:
East Village
Listed:
05/13/2023
MLS#:
230009468
Office Info:
Top Producers R.E. & Finc Inc.
1
#1311
Price:


$649,000

Beds:
2
Baths:
2
Sq.Ft.:
966
Community:
East Village
Listed:
07/24/2023
MLS#:
230014288
Office Info:
Real Broker
Park Boulevard West - Recent Closings / Sales
| Closed | Unit# | Sale price | Bed | Bath | Sqft | Price/SqFT |
| --- | --- | --- | --- | --- | --- | --- |
| 03/03/2023 | #1412 | $645,000 | 2 | 2 | 1,101 | 586 |
| 09/27/2022 | #1206 | $500,000 | 1 | 1 | 725 | 690 |
| 09/26/2022 | #1305 | $595,000 | 2 | 2 | 910 | 654 |
| 07/05/2022 | #2608 | $573,000 | 1 | 1 | 923 | 621 |
| 05/13/2022 | #2403 | $510,000 | 1 | 1 | 810 | 630 |
| 04/06/2022 | #2501 | $500,000 | 1 | 1 | 810 | 617 |
| 03/16/2022 | #1205 | $625,000 | 2 | 2 | 910 | 687 |
| 02/09/2022 | #2504 | $650,000 | 2 | 2 | 1,112 | 585 |
| 01/27/2022 | #1409 | $595,000 | 2 | 2 | 966 | 616 |
| 01/25/2022 | #2610 | $714,000 | 2 | 2 | 1,237 | 577 |
| 01/10/2022 | #2506 | $475,000 | 1 | 1 | 738 | 644 |
| 12/30/2021 | #1306 | $465,000 | 1 | 1 | 754 | 617 |
| 12/06/2021 | #2408 | $449,900 | 1 | 1 | 754 | 597 |
| 11/03/2021 | #2306 | $420,000 | 1 | 1 | 738 | 569 |
| 11/01/2021 | #1201 | $490,000 | 1 | 1 | 734 | 668 |
Park Boulevard West - All Closings / Sales History
Park Boulevard West - Available Rentals
Park Boulevard West - Recently Rented
| Closed | Unit# | Sale price | Bed | Bath | Sqft | Price/SqFT |
| --- | --- | --- | --- | --- | --- | --- |
| 05/01/2023 | #2206 | $2,300 | 1 | 1 | 738 | 3 |
| 01/19/2023 | #2308 | $2,500 | 1 | 1 | 760 | 3 |
| 12/01/2022 | #1410 | $2,250 | 1 | 1 | 754 | 3 |
| 08/06/2022 | #1507 | $3,600 | 2+ | 2 | 1,150 | 3 |
| 07/29/2022 | #2306 | $2,400 | 1 | 1 | 738 | 3 |
| 05/26/2022 | #2206 | $2,495 | 1 | 1 | 738 | 3 |
| 04/27/2022 | #1316 | $2,400 | 1 | 1 | 754 | 3 |
| 03/21/2022 | #2503 | $2,195 | 1 | 1 | 810 | 3 |
| 10/23/2021 | #1410 | $2,150 | 1 | 1 | 754 | 3 |
| 08/06/2021 | #1305 | $2,850 | 2 | 2 | 910 | 3 |
| 12/22/2020 | #2503 | $1,895 | 1 | 1 | 810 | 2 |
| 09/23/2020 | #2306 | $1,900 | 1 | 1 | 738 | 3 |
| 09/03/2020 | #1410 | $1,895 | 1 | 1 | 754 | 3 |
| 08/12/2020 | #1403 | $1,950 | 1 | 1 | 756 | 3 |
| 08/11/2020 | #1509 | $2,850 | 2 | 2 | 1,101 | 3 |