Park Row
Neighborhood: Marina
Address:  701 Kettner
Year Built:  1983
Stories:  2
Units:  222
Property Management Company:  Park Row HOA - 619.233.7853
Park Row is a 2-story, 222-unit complex located at 701 Kettner Boulevard built in 1983. This one of a kind community is located in downtown San Diego's Marina District very close to the bay. The complex offers 1 & 2 bedrooms. Some of these are provided with lofts. Units range between 592-2,173 square feet in size.
Park Row homes feature plush carpeting throughout living areas, a fireplace, spacious private decks or patios and adjacent storage rooms, designer selected lighting in all appropriate areas, Solarian flooring in kitchen, bath and entries, dual pane windows and sliding glass doors, forced heating and air conditioning, 9 foot high ceilings for ground floors and dramatic vaulted ceilings with skylights and lofts for the upper floors. All homes are pre-wired for cable TV and a security system.
Kitchens are equipped with a dishwasher, a gas-range, refrigerator, continuous cleaning double ovens, stained hardwood kitchen cabinets and Corian counter tops and luminous lighting.
Bathrooms feature a glass tub, stained hardwood cabinets and Corian counter tops.
The complex is fully insulated on the exterior walls and ceilings. A pavilion with gourmet kitchen, lounge and two spacious game rooms are on-site for recreation, as is a swimming pool with furnished surrounding area and a spa. Park Row has beautiful landscaped courtyards and walkways for pleasant evening walks. Security features include an Entraguard intercom system and a 24 hour guard. The hassle of finding a parking space for you and your guests is eliminated by Park Row's card controlled underground security parking for residents and street level parking for guests.
Park Row's proximity to the water front, restaurants and clubs in Gaslamp Quarter, Petco Park and Horton Plaza makes sure you have every conceivable luxury, need and recreational activity within reach.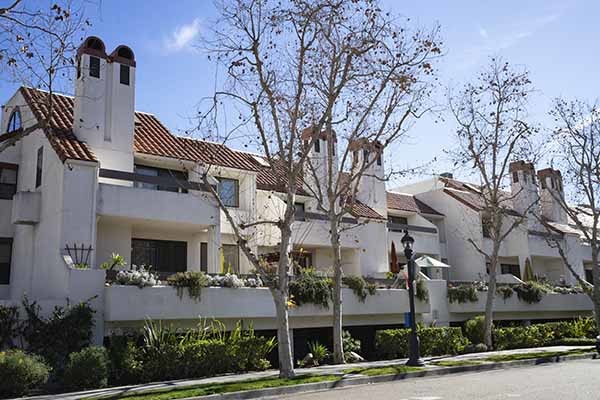 Park Row - Condos & Lofts For Sale:
Park Row - Recent Closings / Sales
| Closed | Unit# | Sale price | Bed | Bath | Sqft | Price/SqFT |
| --- | --- | --- | --- | --- | --- | --- |
| 04/21/2023 | #146 | $465,000 | 1 | 1 | 592 | 785 |
| 04/18/2023 | #44 | $750,000 | 1+ | 2 | 1,082 | 693 |
| 02/28/2023 | #164 | $715,000 | 1+ | 2 | 1,017 | 703 |
| 01/31/2023 | #110 | $680,000 | 1+ | 1 | 1,029 | 661 |
| 10/28/2022 | #130 | $780,000 | 2+ | 2 | 1,173 | 665 |
| 07/20/2022 | #187 | $564,000 | 1 | 1 | 604 | 934 |
| 07/13/2022 | #106 | $770,000 | 1+ | 1 | 1,017 | 757 |
| 07/12/2022 | #31 | $925,000 | 2 | 2 | 1,103 | 839 |
| 05/23/2022 | #190 | $915,000 | 2+ | 2 | 1,334 | 686 |
| 05/03/2022 | #211 | $650,000 | 1 | 1 | 765 | 850 |
| 04/29/2022 | #149 | $774,900 | 2 | 2 | 1,002 | 773 |
| 03/25/2022 | #189 | $868,000 | 2 | 2 | 1,000 | 868 |
| 02/03/2022 | #112 | $640,000 | 2 | 2 | 957 | 669 |
| 01/06/2022 | #69 | $625,000 | 1 | 1 | 827 | 756 |
| 11/29/2021 | #11 | $539,000 | 1 | 1 | 806 | 669 |
Park Row - All Closings / Sales History
Park Row - Available Rentals
Park Row - Recently Rented
| Closed | Unit# | Sale price | Bed | Bath | Sqft | Price/SqFT |
| --- | --- | --- | --- | --- | --- | --- |
| 09/12/2022 | #49 | $2,950 | 1 | 1 | 780 | 4 |
| 11/28/2021 | #158 | $3,400 | 1+ | 2 | 1,057 | 3 |
| 09/19/2021 | #49 | $2,400 | 1 | 1 | 780 | 3 |
| 04/01/2021 | #135 | $2,800 | 2 | 2 | 1,002 | 3 |
| 03/19/2021 | #151 | $2,595 | 1 | 1 | 921 | 3 |
| 02/08/2021 | #64 | $2,495 | 1 | 1 | 900 | 3 |
| 01/03/2021 | #65 | $2,395 | 1 | 1 | 761 | 3 |
| 11/16/2020 | #138 | $2,995 | 2+ | 2 | 1,173 | 3 |
| 10/20/2020 | #49 | $2,300 | 1 | 1 | 780 | 3 |
| 10/04/2020 | #64 | $2,495 | 1 | 1 | 900 | 3 |
| 08/28/2020 | #209 | $2,295 | 1 | 1 | 780 | 3 |
| 05/02/2020 | #195 | $1,995 | 1 | 1 | 592 | 3 |
| 02/07/2020 | #174 | $2,500 | 1+ | 1 | 1,030 | 2 |
| 08/01/2019 | # | $2,500 | 2 | 2 | 1,103 | 2 |
| 07/08/2019 | #147 | $3,100 | 1 | 1 | 604 | 5 |