Solara Lofts
Neighborhood: Cortez Hill
Address:  1551 4th
Year Built:  1982 / 2007
Stories:  8
Units:  77
Property Management Company:  Action 800.400.2284
Solara Lofts is an 8 story Downtown San Condo Complex.  Originally built in 1982, this now 77 loft complex was converted in 2007.  The floor plans range from 541 - 1700 sqft and each have 2 parking spaces besides the studios.  The kitchens are equiped with granite countertops and stainless steel appliances.  Solara Lofts is unique because of their Eurostar Tilt & Turn Windows.  This makes it easy to get fresh air into the unit without opening the windows all the way.  The complex features a racketball court, fitness center and a hot tub.
Solara Lofts is definitely an urban complex that provides the units will exposed concrete walls and air ducts.  Some of the units have sliding glass walls that allow privacy for your bedroom while still allowing the openness of the lofts.  Come see why many people enjoy living in this great complex.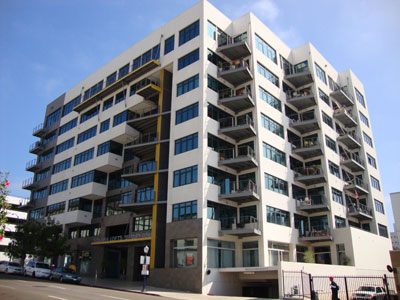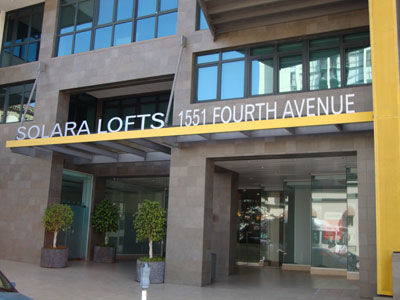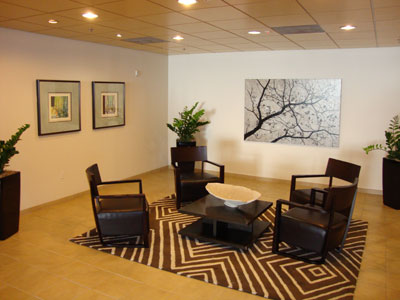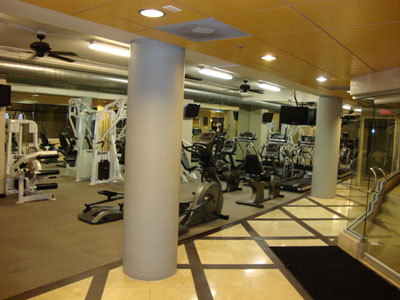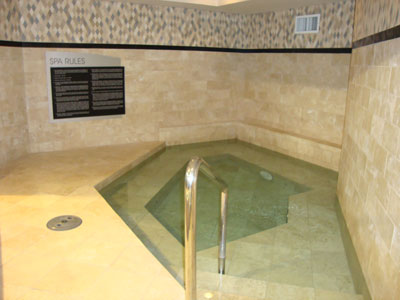 Solara Lofts - Condos & Lofts For Sale:
#312
Price:


$489,000

Beds:
0
Baths:
1
Sq.Ft.:
645
Community:
Cortez Hill
Listed:
07/10/2023
MLS#:
305972022
Office Info:
eXp Realty of California, Inc.
#606
Price:


$715,000

Beds:
2
Baths:
2
Sq.Ft.:
934
Community:
Cortez Hill
Listed:
06/06/2023
MLS#:
305949794
Office Info:
Realty Plus
Solara Lofts - Recent Closings / Sales
| Closed | Unit# | Sale price | Bed | Bath | Sqft | Price/SqFT |
| --- | --- | --- | --- | --- | --- | --- |
| 02/16/2023 | #308 | $510,000 | 1 | 1 | 727 | 702 |
| 01/05/2023 | #409 | $605,000 | 1 | 1 | 978 | 619 |
| 12/23/2022 | #709 | $600,000 | 1 | 1 | 978 | 613 |
| 08/26/2022 | #508 | $480,000 | 1 | 1 | 727 | 660 |
| 07/26/2022 | #311 | $640,000 | 1+ | 1 | 1,141 | 561 |
| 02/22/2022 | #801 | $622,000 | 1 | 1 | 771 | 807 |
| 02/18/2022 | #212 | $432,000 | 0 | 1 | 645 | 670 |
| 02/14/2022 | #510 | $575,000 | 1 | 1 | 780 | 737 |
| 01/27/2022 | #203 | $538,750 | 1 | 1 | 1,168 | 461 |
| 11/10/2021 | #709 | $549,000 | 1 | 1 | 978 | 561 |
| 10/25/2021 | #601 | $475,000 | 1 | 1 | 758 | 627 |
| 09/28/2021 | #508 | $452,000 | 1 | 1 | 727 | 622 |
| 09/27/2021 | #803 | $910,000 | 2 | 2 | 1,640 | 555 |
| 08/10/2021 | #501 | $469,000 | 1 | 1 | 771 | 608 |
| 07/19/2021 | #402 | $515,000 | 1+ | 2 | 1,041 | 495 |
Solara Lofts - All Closings / Sales History
Solara Lofts - Available Rentals
Solara Lofts - Recently Rented
| Closed | Unit# | Sale price | Bed | Bath | Sqft | Price/SqFT |
| --- | --- | --- | --- | --- | --- | --- |
| 03/01/2023 | #303 | $3,595 | 2 | 2 | 1,642 | 2 |
| 12/01/2022 | #404 | $2,100 | 0 | 1 | 541 | 4 |
| 11/20/2020 | #701 | $2,195 | 1 | 1 | 771 | 3 |
| 11/02/2020 | #306 | $2,200 | 1+ | 2 | 900 | 2 |
| 10/10/2020 | #701 | $2,195 | 1 | 1 | 771 | 3 |
| 06/05/2020 | #602 | $2,300 | 1 | 2 | 1,041 | 2 |
| 05/02/2020 | #408 | $2,100 | 1 | 1 | 727 | 3 |
| 04/02/2020 | #210 | $2,000 | 1 | 1 | 780 | 3 |
| 02/27/2020 | #702 | $2,500 | 1+ | 2 | 1,041 | 2 |
| 10/22/2019 | #705 | $2,718 | 2 | 2 | 1,299 | 2 |
| 04/26/2019 | #512 | $1,790 | 0+ | 1 | 650 | 3 |
| 01/26/2019 | #803 | $3,350 | 2 | 2 | 1,640 | 2 |
| 11/04/2018 | #210 | $2,095 | 1 | 1 | 780 | 3 |
| 06/16/2018 | #312 | $1,825 | 0 | 1 | 645 | 3 |
| 04/01/2018 | #708 | $2,695 | 2 | 2 | 1,238 | 2 |