Doma
Neighborhood: Little Italy
Address:  1750 - 80 Kettner
Year Built:  2003
Stories:  8
Units:  121
Property Management Company:  FirstService Residential - 858.457.0200
Doma is a 7-story, 121 unit, mid-rise with 7,000 Sq. ft. of retail space on the west side of Kettner Boulevard between Date and Fir streets in downtown San Diego Little Italy neighborhood. The project includes a 66-unit, 8-story loft building with 8 shopkeeper units and a 55-unit, 4-story town home building. Built by Citymark Development in 2003, Doma offers 57 various floor plans ranging from 725 to 1900 square feet in size.
These luxury Doma Condominiums and Lofts include spacious private patios and decks, abundant storage space, Dual-glazed windows for temperature and sound insulation, Category 5e data wiring and RG6 quad shield cabling for high-speed Internet access, pre-wired for security system, energy-efficient air conditioning and forced-air heating, interior washer and dryer hookups and designer- selected chrome Grohe plumbing fixtures, and Skylights in select plans.
Doma designer-selected widespread expansive master bedrooms are luxurious to say the least with generously sized walk-in closets. The Baths include Grohe chrome fixtures, dual vanities and separate soaking tubs, showers and water closets and solid-surface vanity countertops. Kitchens are styled in various designs featuring center islands and breakfast bars, granite countertops and stainless steel whirlpool appliances.
The complex offers walk-up residences with street-side entrances, unique live-work residential opportunities on dynamic Kettner Boulevard and a restored landmark clock tower. Award- winning Architects Martinez + Cutri have designed the complex in a distinctively urban contemporary style. The bay-view rooftop sundeck features an entertainment bar. Other building amenities include a two-story exercise facility and outdoor spa, expansive lushly landscaped central courtyard with vanishing-edge fountain, secured underground parking structure with optional individual storage rooms and secured reception lobbies.
Spectacular homes are surrounded by the little Italy neighborhood which still retains its old world charm. It is home to a church and school, a park, many authentic Indian restaurants and hosts various art and cultural fests annually including Festa and Art walk.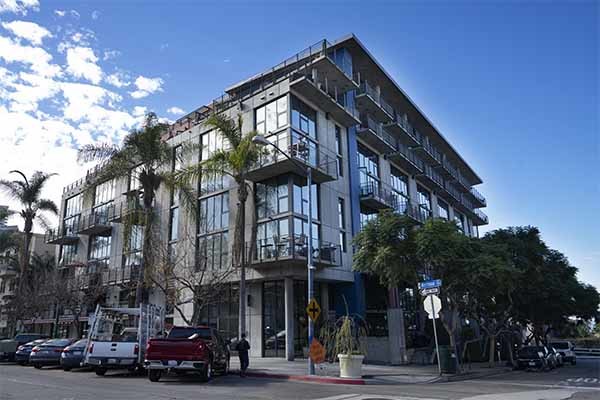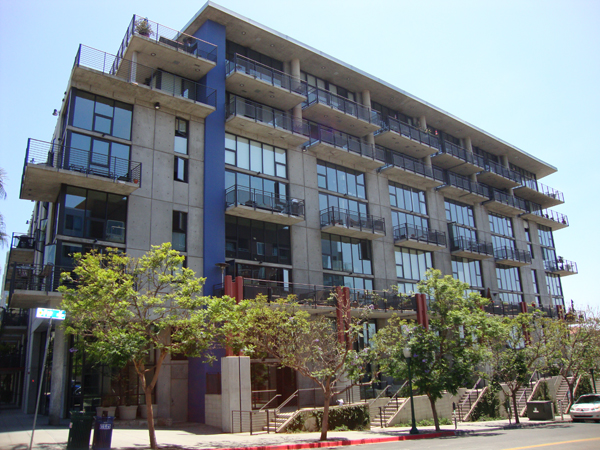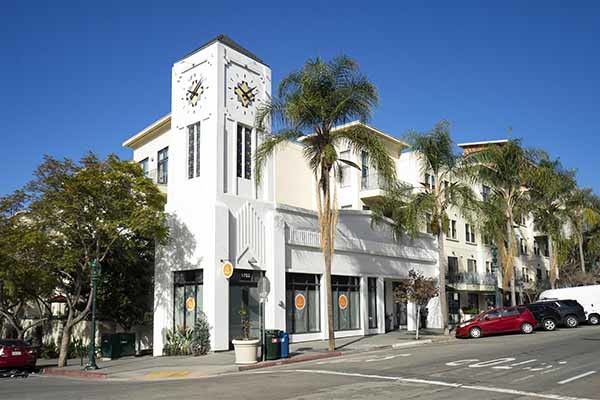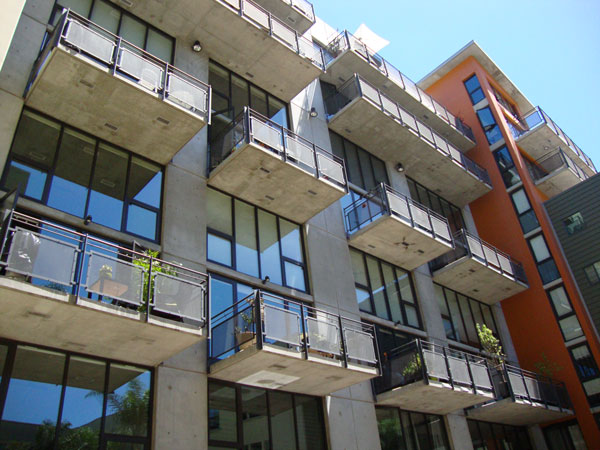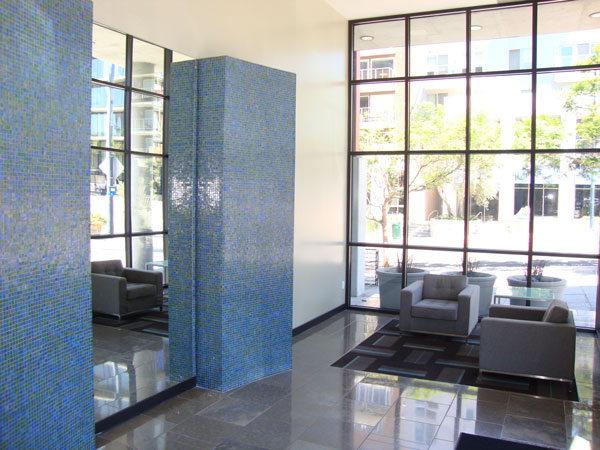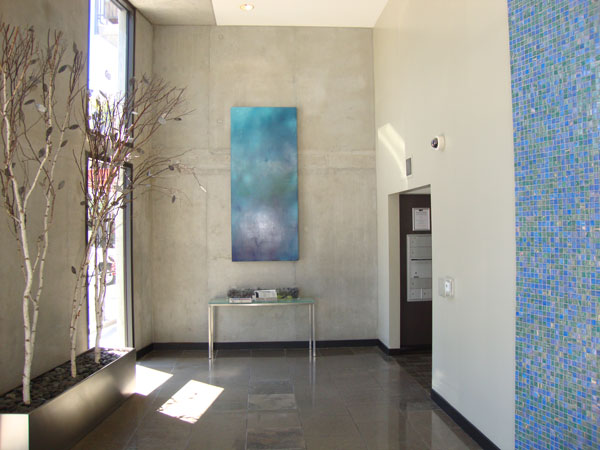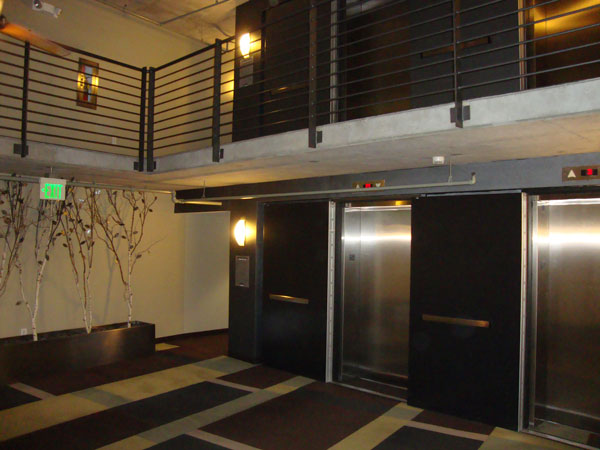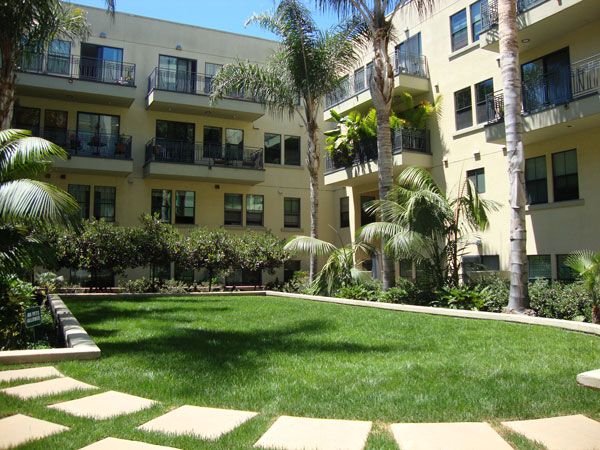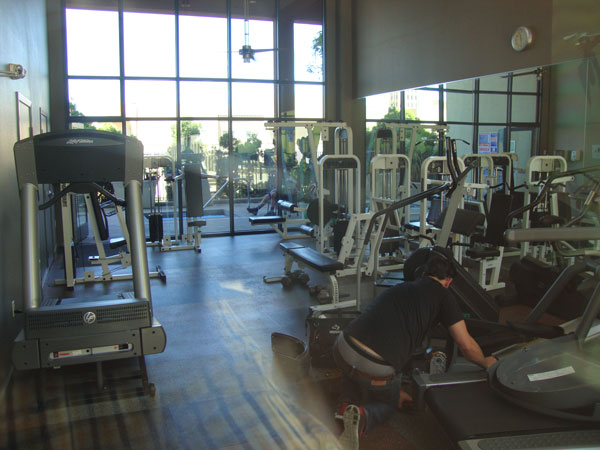 Doma - Condos & Lofts For Sale:
Doma - Recent Closings / Sales
| Closed | Unit# | Sale price | Bed | Bath | Sqft | Price/SqFT |
| --- | --- | --- | --- | --- | --- | --- |
| 10/20/2022 | #117 | $875,000 | 2 | 2 | 1,242 | 705 |
| 05/19/2022 | #308 | $875,000 | 1 | 1 | 1,179 | 742 |
| 05/03/2022 | #303 | $1,250,000 | 1+ | 2 | 1,465 | 853 |
| 04/27/2022 | #311 | $710,000 | 2 | 2 | 1,692 | 420 |
| 04/01/2022 | #305 | $1,100,000 | 1 | 2 | 1,393 | 790 |
| 03/28/2022 | #116 | $1,015,000 | 2 | 2 | 1,270 | 799 |
| 03/21/2022 | #107 | $905,000 | 2 | 2 | 1,251 | 723 |
| 02/04/2022 | #114 | $856,000 | 2 | 2 | 1,270 | 674 |
| 12/07/2021 | #311 | $1,238,500 | 2 | 2 | 1,692 | 732 |
| 11/15/2021 | #509 | $1,175,000 | 1 | 2 | 1,692 | 694 |
| 06/01/2021 | #110 | $973,000 | 2 | 2 | 1,622 | 600 |
| 05/17/2021 | #417 | $560,000 | 1 | 1 | 800 | 700 |
| 04/19/2021 | #415 | $520,000 | 1 | 1 | 741 | 702 |
| 04/15/2021 | #418 | $702,000 | 1 | 1 | 902 | 778 |
| 04/12/2021 | #311 | $625,000 | 2 | 2 | 1,692 | 369 |
Doma - All Closings / Sales History
Doma - Available Rentals
Doma - Recently Rented
| Closed | Unit# | Sale price | Bed | Bath | Sqft | Price/SqFT |
| --- | --- | --- | --- | --- | --- | --- |
| 04/03/2023 | #308 | $4,500 | 1 | 1 | 1,179 | 4 |
| 09/24/2022 | #104 | $3,995 | 1 | 1 | 1,260 | 3 |
| 05/31/2022 | #505 | $4,000 | 1 | 2 | 1,393 | 3 |
| 11/01/2020 | #803 | $4,200 | 2 | 2 | 1,347 | 3 |
| 08/25/2020 | #416 | $3,200 | 2 | 2 | 1,257 | 3 |
| 06/19/2020 | #706 | $3,500 | 1 | 2 | 1,400 | 3 |
| 06/01/2020 | #701 | $3,850 | 2 | 2 | 1,211 | 3 |
| 01/30/2020 | #308 | $3,195 | 1 | 1 | 1,179 | 3 |
| 01/15/2020 | #305 | $3,350 | 1 | 2 | 1,393 | 2 |
| 09/18/2019 | #703 | $3,400 | 1 | 1 | 1,094 | 3 |
| 10/29/2018 | #206 | $3,300 | 2 | 2 | 1,500 | 2 |
| 09/18/2018 | #419 | $2,595 | 1 | 1 | 937 | 3 |
| 07/21/2018 | #703 | $3,400 | 1 | 1 | 1,094 | 3 |
| 06/12/2018 | #404 | $2,995 | 2 | 2 | 1,229 | 2 |
| 08/08/2017 | #404 | $2,900 | 2 | 2 | 1,229 | 2 |